DavidSW is simplifying the purchase of your dream watch. In addition to traditional payment methods, we accept cryptocurrencies through BitPay, a secure digital wallet service. In July, BitPay recognized DavidSW for its clear crypto messaging and prominent placement of the information on its website.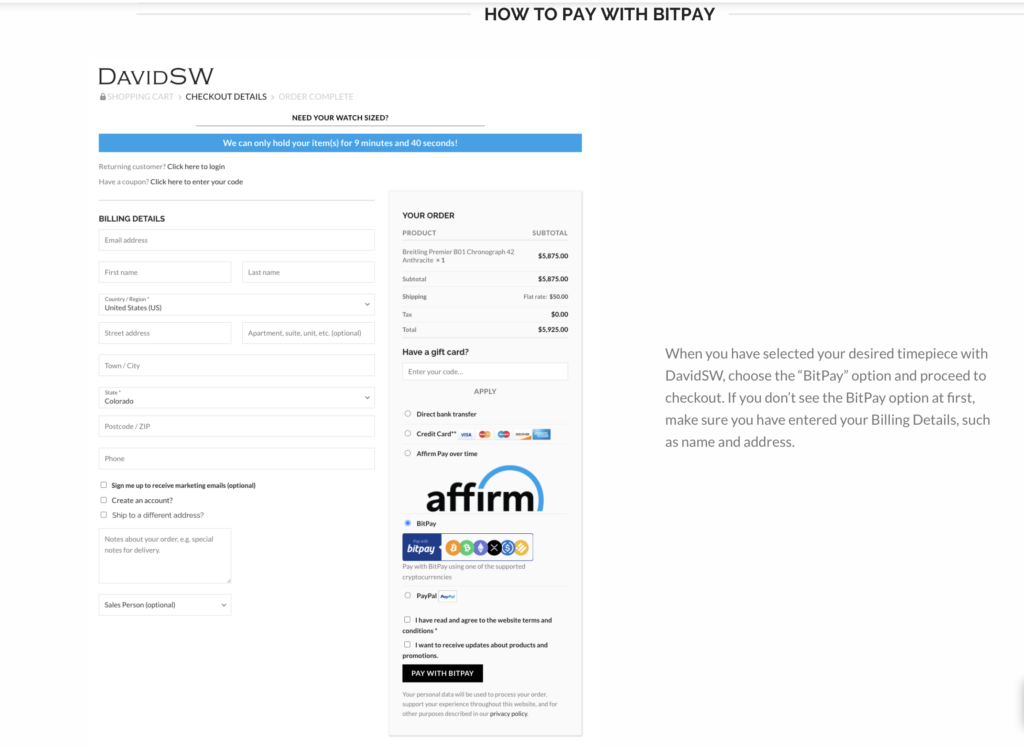 BitPay allows users to spend and store Bitcoin, Dogecoin, Litecoin, and others with a simple and easy interface that makes using the cryptocurrency to purchase a new timepiece a painless experience. Just a few steps are required to complete a crypto purchase. Once you have selected the items you wish to purchase and have placed them in your cart, proceed to checkout. From there, select the "BitPay" option, which will redirect you to the BitPay website. Sign into the site and complete the purchase using your digital wallet.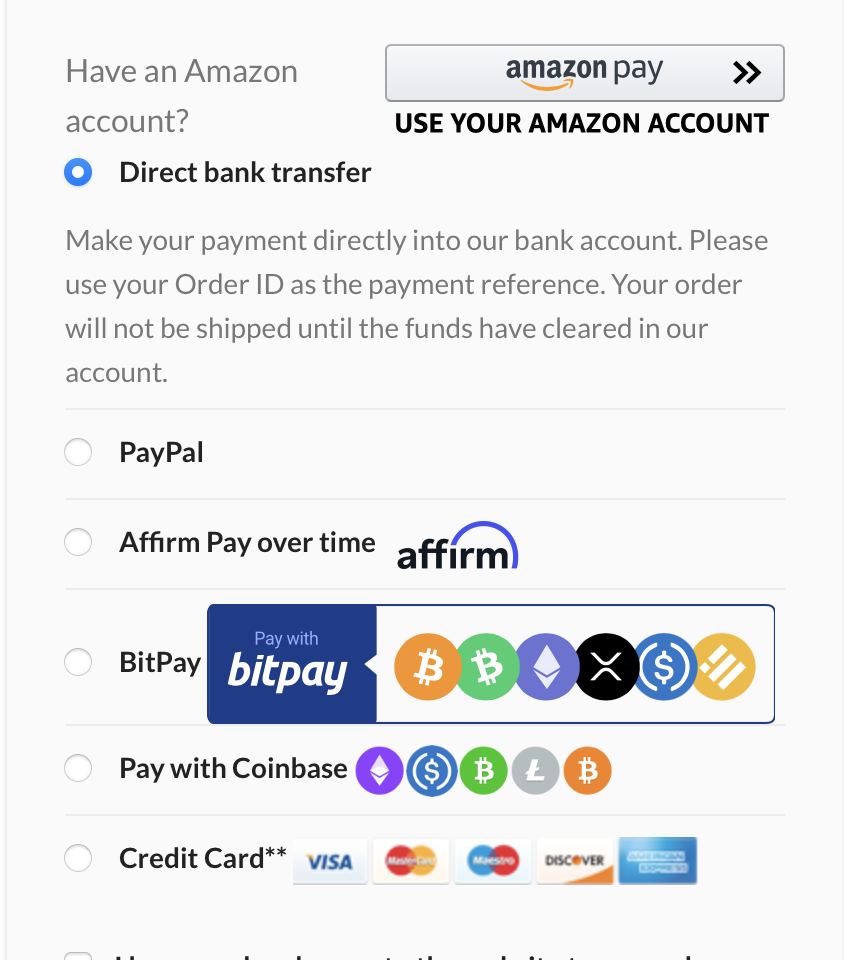 Offering crypto transactions through BitPay allows DavidSW to help customers translate digital currency into the watch they've always wanted. The crypto option adds to the site's already extensive payment processing options, which include PayPal, Amazon Pay, credit card, Affirm financing, and even direct bank transfers. There truly is no other easier way to buy the timepiece of your dreams.