Breitling watches are a bit of an outlier, because they're well-known but not quite as timepieces from popular big-name brands like Omega and Rolex. That's despite the fact that the company makes some of the boldest timepieces to be found anywhere today.
Whether you love the Breitling style or think it's a bit too loud for your wrist, it's hard to deny that the company's designs and technology have both bubbled up to the top ranks of the watch world. The company has been able to redesign and update its classic models, such as the Navitimer and Chronomat, with modern movements and materials without sacrificing the things that made them great in the first place. 
Here are a few of our favorite Breitling models:
Navitimer
What to say about the legendary Navitimer? It's a pilot's watch at heart, but is versatile to be used in a variety of settings. Like the Chronomat below, the Navitimer can be had with Breitling's excellent B01 movement, and watches updated with the caliber feature a display caseback to show off the mechanical beauty. The newest Navitimer comes in a variety of colors and sizes, but it's the mid-range 43mm case size that hits the sweet spot for most people. The watch also manages to be one of the most flexible on strap and bracelet choices, meaning it can easily be worn on leather, the Breitling steel bracelet, or even a rugged nylon strap, while looking great at all times.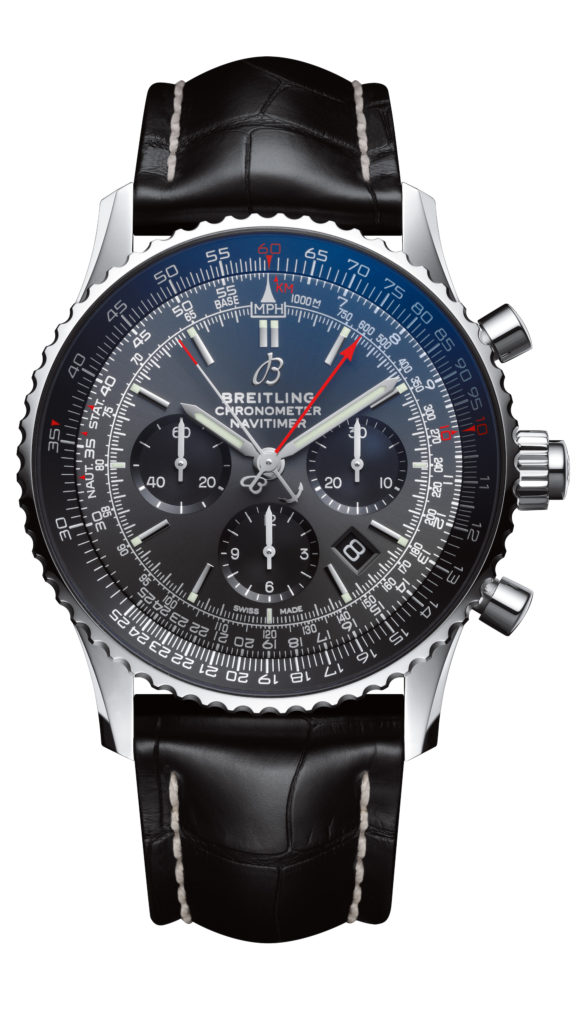 Chronomat
The latest Breitling Chronomat features the brand's newer B01 movement, which provides both a long 70-hour power reserve and superior chronograph technologies. The self-winding movement features 47 jewels and 28,800 vibrations per hour. That results in accuracy and precision with chronograph features, and all of it is shown off beautifully via the Chronomat's display caseback. The watch itself has been updated with more subtle dimensions that show off the case's detail without being gaudy or too flashy. The new bullet-style bracelet also gives the Chronomat at unique look that isn't like anything else on the market today.
SuperOcean
The legendary SuperOcean diver and the ultra-modern SuperOcean Heritage both embody Breitling's long history of making professional-level watches with style. The standard SuperOcean is available with a huge variety of case sizes and dial colors and can come with or without a date window. Like the Navitimer, the SuperOcean is a chameleon when it comes to straps, and looks as great on a steel bracelet as it does on a rubber dive strap. SuperOcean heritage models are also available as a chronograph, using the same B01 movement we've raved about with both the Chronomat and Navitimer.