Tudor is a brand that many love, with watches that are beautiful and usable, but some may view them as "lesser" timepieces to Rolex, the company's corporate parent. While that perception may have been slightly accurate in years past, the Tudor watches of today is its own animal entirely.
Believe it or not, Tudor has been around for almost 100 years. Hans Wilsdorf – yes, the guy that founded Rolex – registered the brand in 1926 with the intention of offering a more affordable alternative to the five-point crown that still retained its reputation for quality. At first, and for many years after, Tudor watches used actual Rolex cases and bracelets, with the real differences being hidden under the hood. Instead of the in-house movements that Rolex used in its watches, Tudors featured mass-produced technology that offered reliability while keeping costs down.
Over the years, Tudor's timepieces have been used and abused by some of the world's most demanding people, including the French Navy and the U.S. Navy. Today, those original models are every bit as desirable and expensive as their Rolex counterparts. In the United States, Tudor continued on until the early 2000s, but made a return in 2013.
The Tudor watches we see today are technical, innovative, and stand alone as desirable timepieces, even though they're still made under the Rolex umbrella. The brand has its own in-house movements now, and because of its "little sibling" perception, Tudor can be more adventurous and playful with its designs. Bold colors, display casebacks, and interesting metals all make appearances across the Tudor lineup, creating watches that buyers are willing to wait for, just like they do for Rolex.
Here are three of our favorite Tudors that can be easily found today: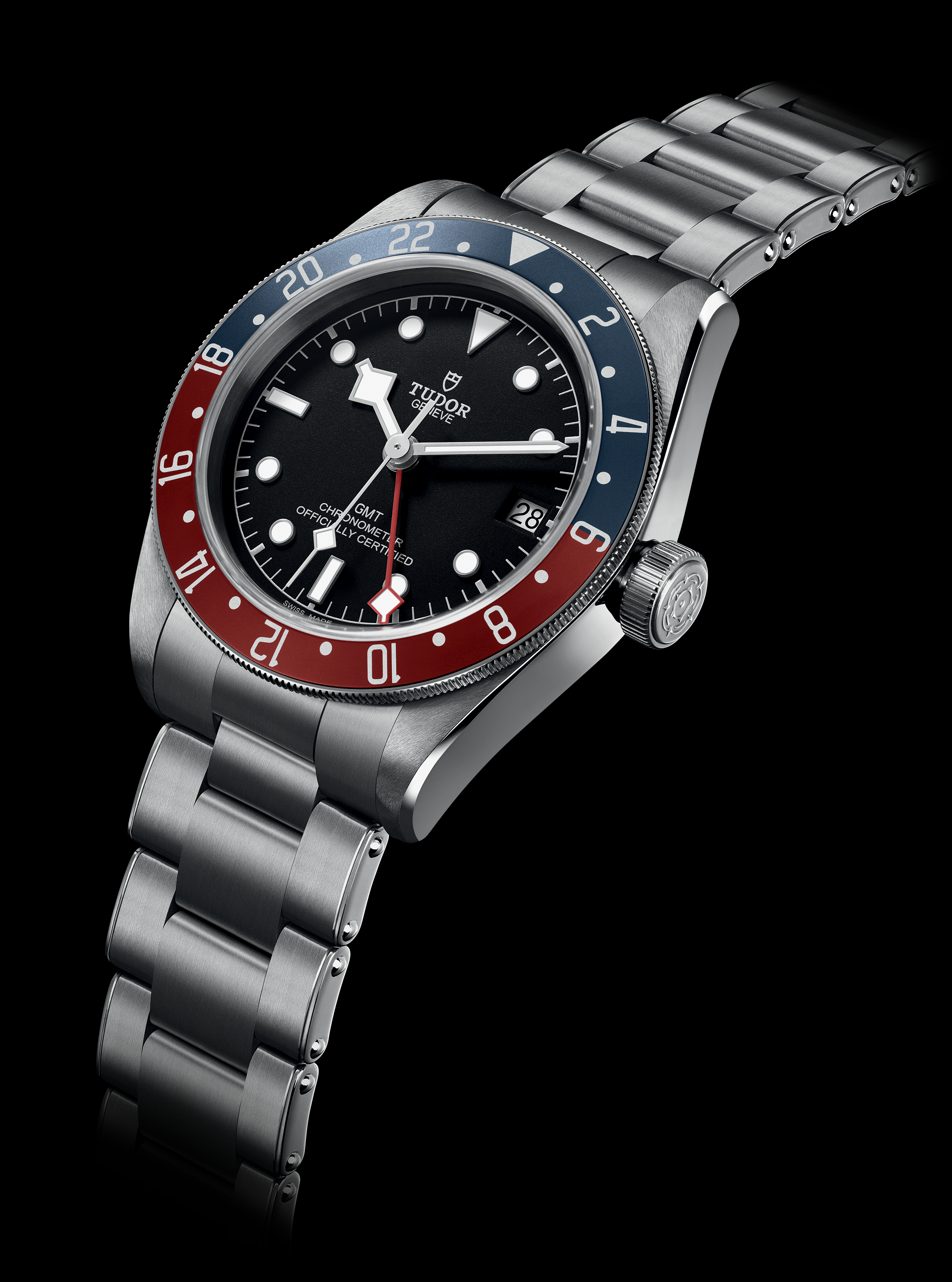 Black Bay GMT
In 2018, Tudor built on the success of its wildly popular Black Bay line with a value-packed GMT model. Loosely following in the footsteps of the Rolex GMT-Master "Pepsi", the Black Bay GMT's bezel is a vibrant blue and red, though here the colors are darker and deeper. Snowflake hands and a bright red GMT hand tie the watch back to Tudor's heritage, while a modern MT5652 movement beats away under the hood. The watches are available on a vintage-inspired riveted bracelet, a leather strap, or on a wonderfully detailed textile strap. There's not a better-value GMT on the market today. Pelagos
Where Rolex focuses on building watches in its proprietary stainless steel or in a precious metal, Tudor is free to experiment. It did just that with the Pelagos, which is a dive watch constructed almost entirely from titanium. The timepieces utilized reliable ETA movements at first, but soon were equipped with Tudor's first in-house movements. Their lightweight design and near-bulletproof construction make the Pelagos a worthy and desirable alternative to the Rolex Submariner, and the reasonable price makes it a must-see for anyone looking at dive watches.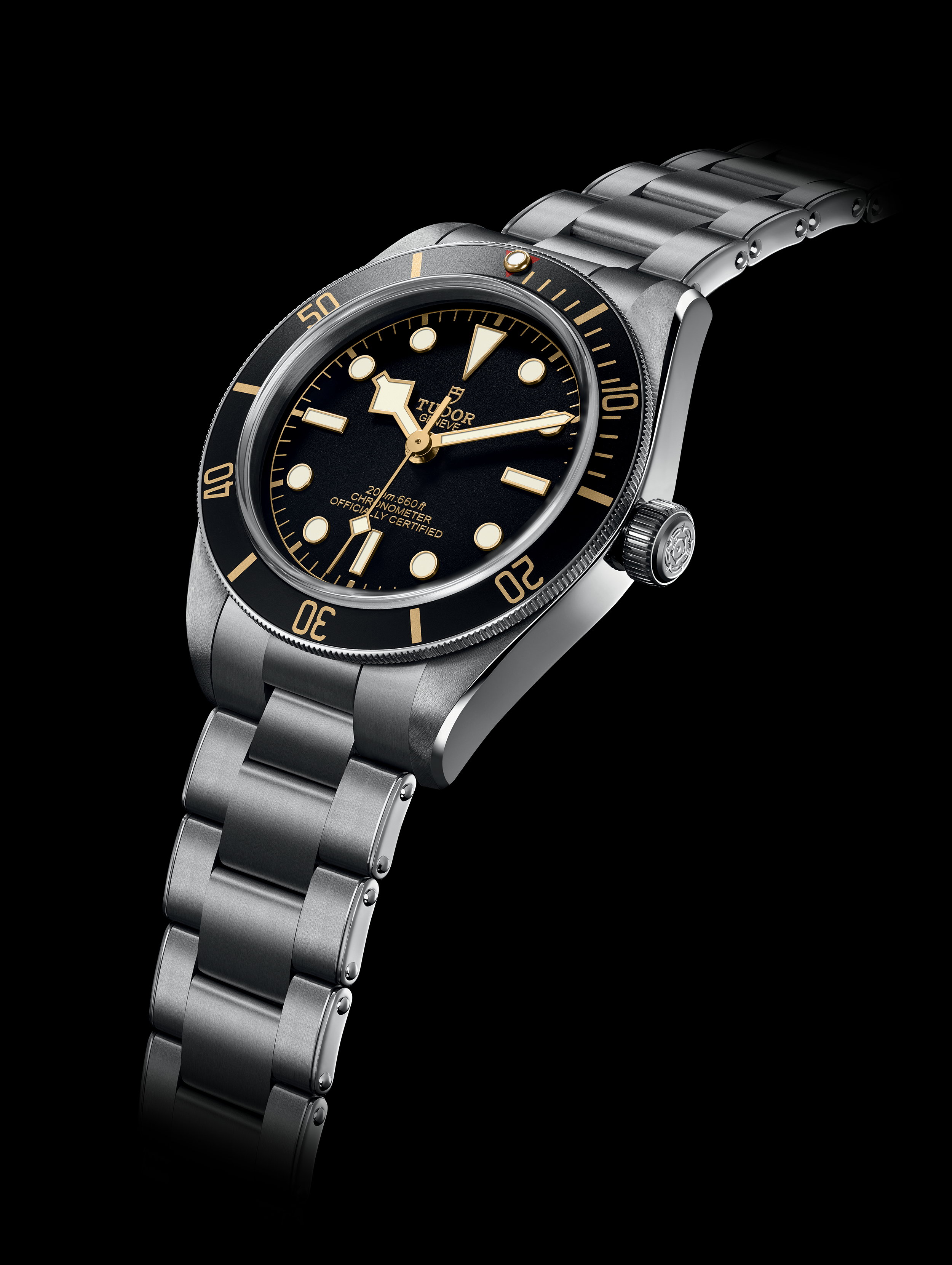 Black Bay Fifty-Eight
The Tudor Black Bay line cleverly blends elements from dive watches and casual watches into packages that are great to wear every day and robust enough to use in demanding situations. There have been several variants on the Black Bay over the years, none as popular as the Fifty-Eight, which features a more compact case size and the same elements that people love about the standard Black Bay: Snowflake hands, strong colors, and attractive case shapes. The latest watch in the line features a rich blue dial and bezel that make the timepiece stand out in the best way.
Whether you're seriously shopping for a Tudor or casually exploring the brand's offerings, it's hard to go wrong with any of its watches, but the three we've picked above are among the most attractive and accessible in the company's lineup.