The Rolex Submariner's appeal is so strong that it is recognizable to many people who couldn't care less about watches. Part of that is due to the fact that it hasn't changed dramatically in the decades since its introduction, and part comes because of the Rolex name and status as a luxury brand. If you're shopping for a Sub, it's almost impossible to go wrong with any particular model. There are several choices, however, so here's a quick overview of Rolex Submariner configurations.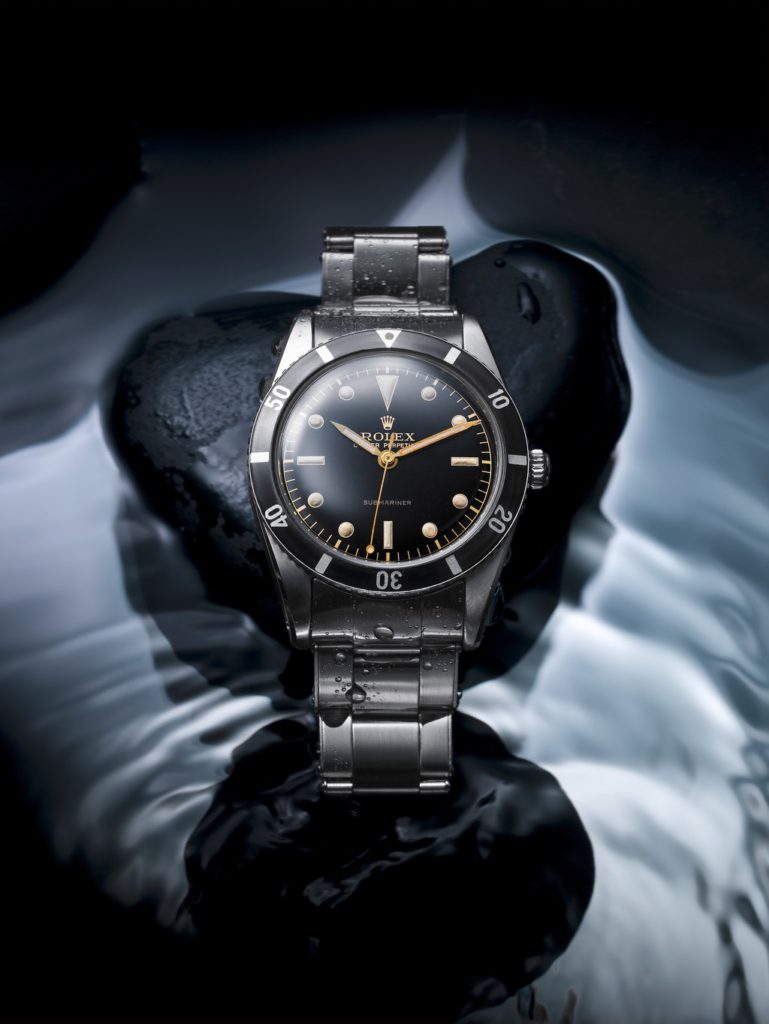 Submariner
The classic no-date Submariner is only offered with a black bezel and dial, and only comes in stainless steel. Without a date complication, the dial is clean and uncluttered. No-date Subs are generally slightly less expensive than Submariner Date models.
Submariner Date
The Rolex Submariner Date is one of the most popular and most sought-after watches today. It features a date complication at three o'clock and comes in a variety of dial colors and metal choices:
Oystersteel with black bezel and dial
Oystersteel and yellow gold and black dial: Gold numbering on the hands, bezel, and hour markers.
Yellow gold and black dial: Gold numbering on the hands, bezel, and hour markers.
White gold: Blue bezel with black dial. White numbering on the bezel with white gold hands and hour markers.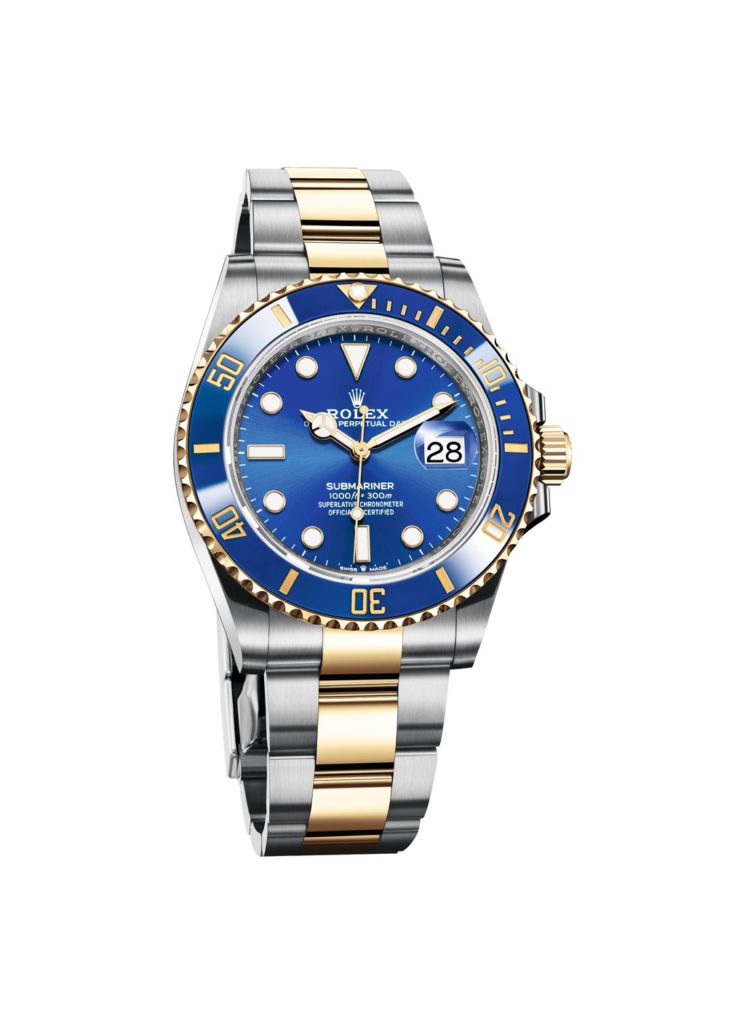 Size and Fit
The most recent Rolex Submariner models feature a 41 mm case size and a ceramic bezel. Prior to 2020, the Sub's case size was 40 mm, but the bezel was also ceramic. Which model you choose is completely a matter of taste and budget, as there are a variety of both factors in the Submariner lineup. 
No matter which version you choose, or even if you opt for a vintage model, the Sub is a classic. It's one of the most iconic and recognizable watches on the market and can be worn in any situation, making it a solid one-watch collection as well.