The watch world has been on fire with rumors of new Rolex releases for 2021, and the moment is finally here. This morning, the company announced all of the new models and updates we've been waiting for. Here's a rundown of what's being released.
Explorer
The Explorer returns to 36mm for 2021, down from the 39mm size it has carried for the last several years. Rolex equipped the watches with a 3230 movement, which was released in 2020 and features a 70-hour power reserve, improved shock resistance, and insensitivity to magnetic fields.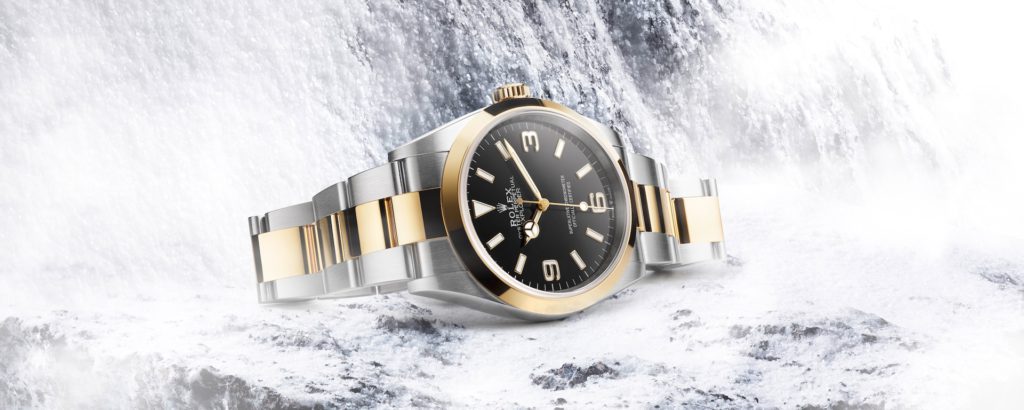 The new Explorer's dimensions draw a direct line to the original models that were worn on expeditions in remote spots around the world, but the decision to offer a two-tone model for 2021 is all-new. In addition to steel, Rolex is offering the Explorer in a combination of yellow gold and steel, which marks a big departure for the model.
Looking at the new Explorer II, it'd be easy to think that nothing has changed, but there's more here than meets the eye. First, Rolex made improvements under the hood with a new 3285 movement, which features a 70-hour power reserve and updated resistance to shocks and temperature variations. Elsewhere, the case and bracelet have been redesigned, but retain the same rugged but classy look they wore before. Rolex says that the new Explorer II also features improvements to its Chromalight features, which will make the lume last longer and shine with a brighter blue hue.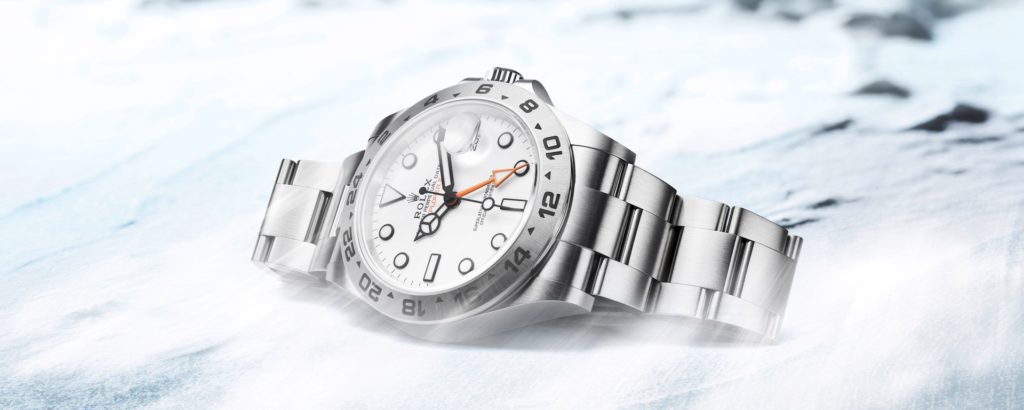 Datejust
If you felt that the Datejust needed something extra to make it pop, Rolex is here to oblige you. Several watches in the model line have been given intricate dial designs and patterns that make them stand out from the other, more subdued versions of the watch. All in 36mm, the new watches are available in a variety of metals and dial designs. The standard steel model gets a green palm pattern on the dial, while the steel and yellow gold model gets a distinctive gold bar pattern on its dial. The steel and rose gold model also features a palm motif, but here it's a flashy silver and grey color. Finally, the steel and yellow gold model on oyster bracelet gets a palm motif as well, but in a tantalizing gold hue.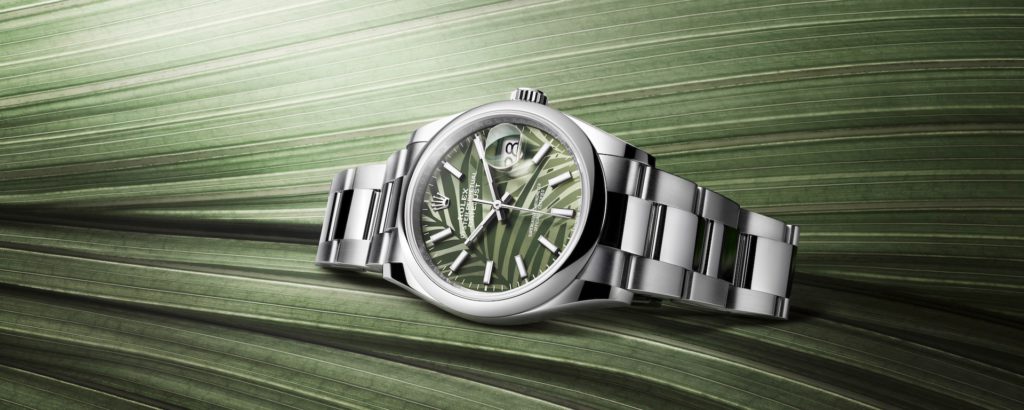 Daytona
The legendary Daytona gets an update for 2021 as well, and now can be had with a meteorite dial. The watches are available in 18k gold, with white, rose, and yellow hues all making an appearance. The subdials contrast with the meteorite nicely, and some models are available on an Oysterflex bracelet.
Rolex Ladies' Watches
Rolex rolled out a trio of new ladies' models for the new year, which includes a Datejust with a diamond-set bezel, dial, and case. The watch features 1,089 diamonds in total and a President bracelet for a truly out of this world appearance. There's also a new Day-Date 36 with diamonds and colorful straps.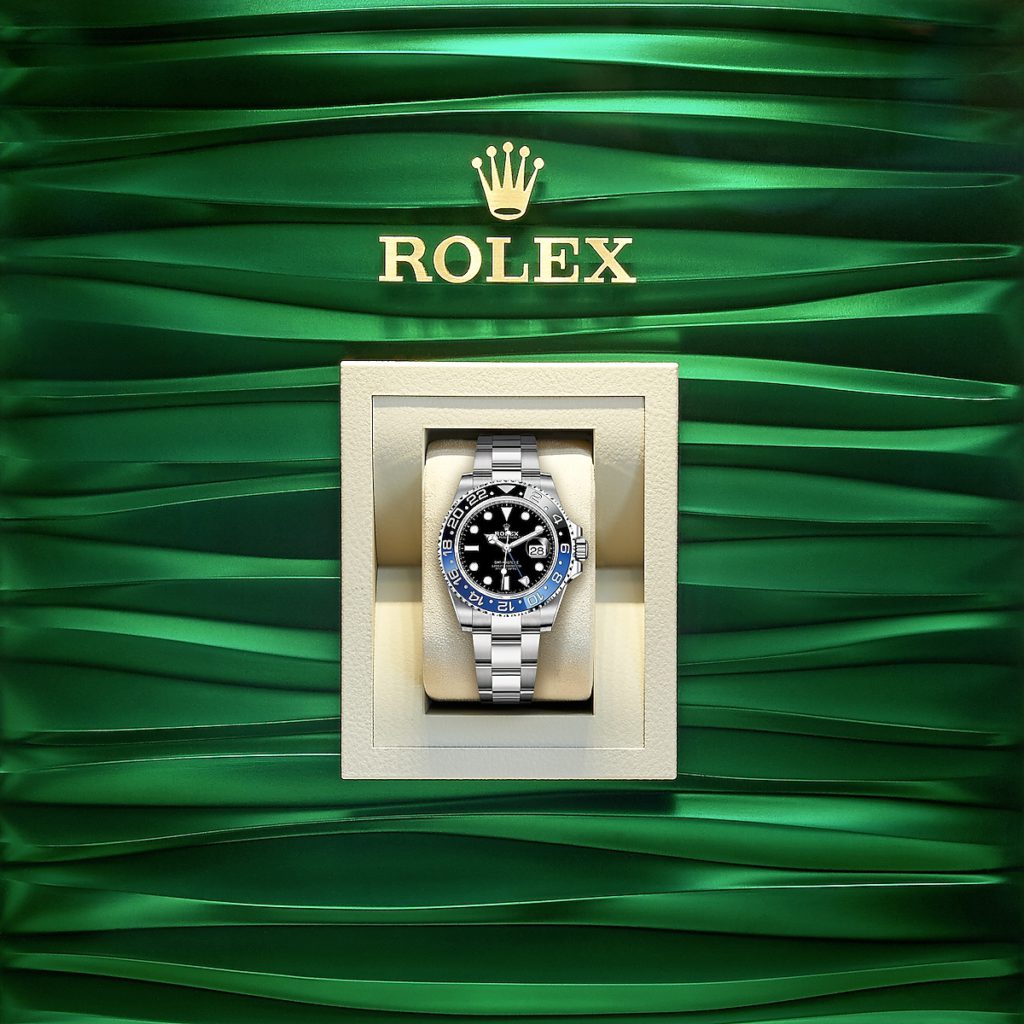 Elsewhere, Rolex updated other models with new bracelets and finishes. The Sky-Dweller is available on a Jubilee bracelet and the GMT-Master II returns to an Oyster bracelet with polished center links. Both watches got a smaller spotlight than the Explorer and other models, but the bracelet updates keep both feeling fresh for the new year.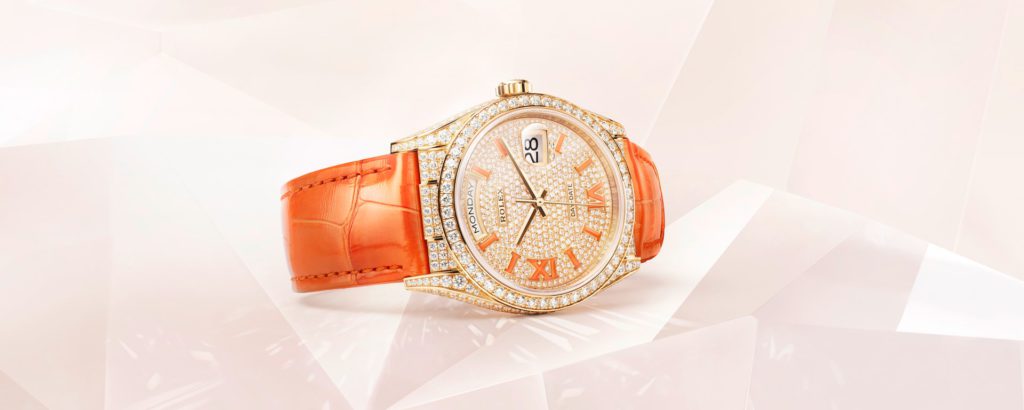 What do you think? Will you be lining up to get ahold of one of the new models? Are you happy with what you've got? Let us know in the comments below!