When you think of dive watches, you probably conjure up an image of a Rolex Submariner or maybe an Omega Seamaster, but there's another diver that has the same, if not more, legendary legacy of both the Omega and Rolex. The Blancpain Fifty Fathoms is a dive watch with a long and storied history that spans almost 70 years and includes wrist time on the silver screen and under the sea in actual naval operations. 
The Fifty Fathoms got that name from its original depth rating, which at the time was 50 Fathoms, or around 300 feet. In the early 1950s, that was as deep as a diver could safely go with the technology and equipment available.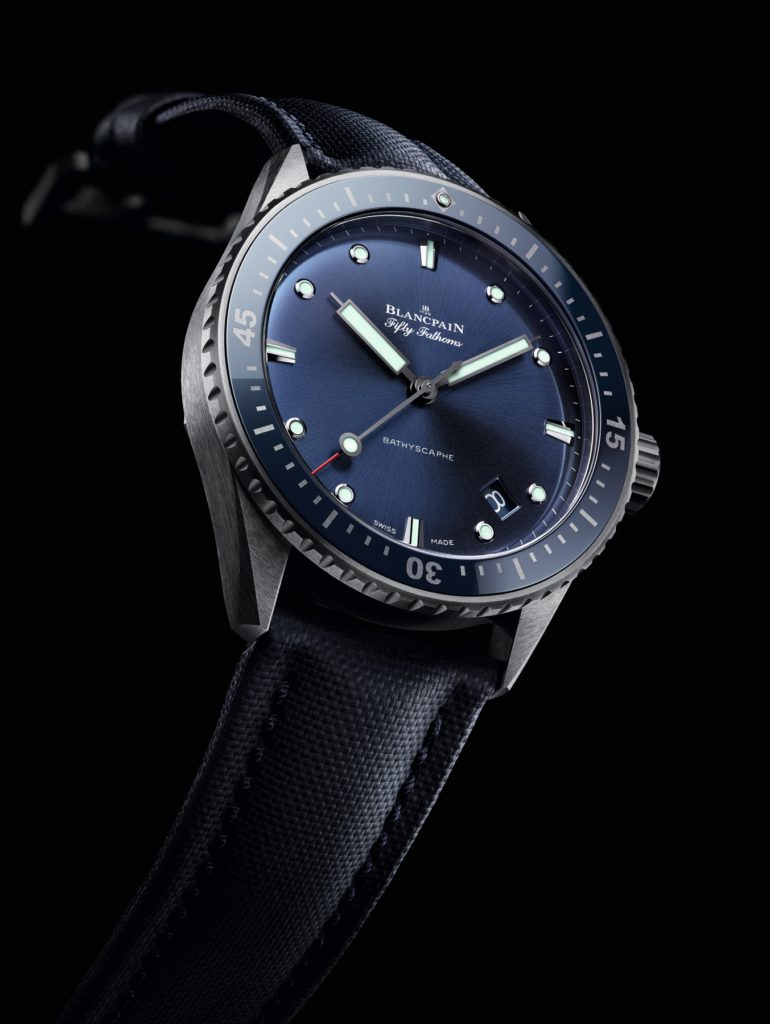 The watch went on to starring roles in film and was worn by various countries' Navy divers around the world. Though we see several dressy and upscale versions of the Fifty Fathoms today, its roots are buried deep under the sea. Even versions of the watch with exotic case materials and unique construction are rated to dive-ready depths, and can be worn as a true sports watch.
One of our favorite aspects of the Fifty Fathoms is the variety of configurations that Blancpain offers for the watch. There are the rugged, heavy-duty dive watches that skew close to the original, in terms of design and intended functionality. There are also several special editions and unique versions that use case materials such as ceramic and titanium. Finally, there are chronographs and other versions of the watch that offer useful complications and intricate designs. It's cliché to even think, but there truly is a Fifty Fathoms watch for any wrist.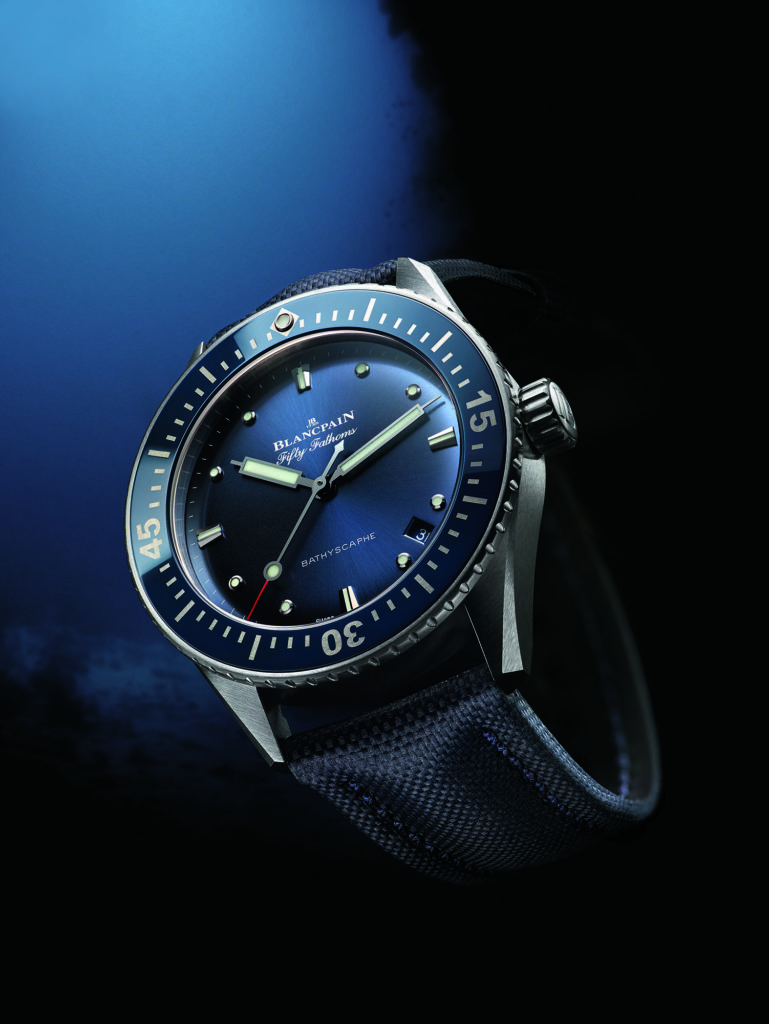 If you're looking for a new dive watch, or even a new do-anything, go-anywhere watch, it's hard to go wrong with the Blancpain Fifty Fathoms. DavidSW frequently has several versions of the timepiece in stock, ranging from the simple to the ultra-rare and limited-edition watches.