This is it. This is the legendary Rolex GMT-Master II, one of the most sought-after and in-demand watches of all time. The one we're talking about today is the new 126710BLNR model, which features a blue and black ceramic bezel.
Solid Construction and Excellent Bracelet
The two-color ceramic bezel not only looks nice but serves a practical purpose as well. The design is intended to make it possible to instantly recognize not only the time, but also whether the hour is AM or PM. Before you laugh, remember that the GMT-Master was originally designed as a pilot's watch, so there could be times in the air when it's not immediately obvious what's going on. Other GMTs in Rolex's catalog, such as the Explorer II, carry the 24-hour bezel to help people working underground figure out the time on the surface.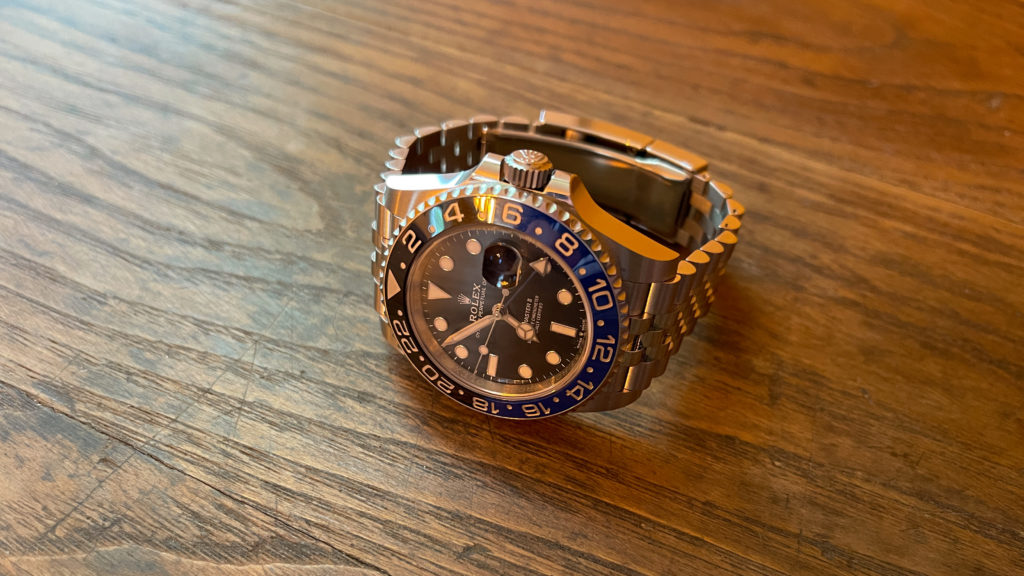 The move to a ceramic bezel and supercase design ten years ago or so made the GMT feel and look sturdier and more luxurious than before. The gloss from the ceramic, combined with the larger and more prominent case transformed the watch. It took Rolex a few years to get the colors right, but when the BLNR (black/blue bezel) and BLRO (blue/red bezel) debuted in ceramic they immediately became the watches to have.
The GMT is one of the few watches that Rolex offers on its excellent Jubilee bracelet. The five-piece links allow for excellent flexibility and ventilation, making it one of the most comfortable bracelets around. The clasp is still Rolex's Oysterlock with Easylink (lots of trademarked terms here) that allows the wearer to expand the bracelet by up to 5 mm. 
Advanced Movement
Under the hood, the GMT has a new 3285 movement, which offers a 70-hour power reserve and incredible reliability. Rolex says that it filed ten patent applications during the movement's development, also noting that it was designed and manufactured entirely by the company itself.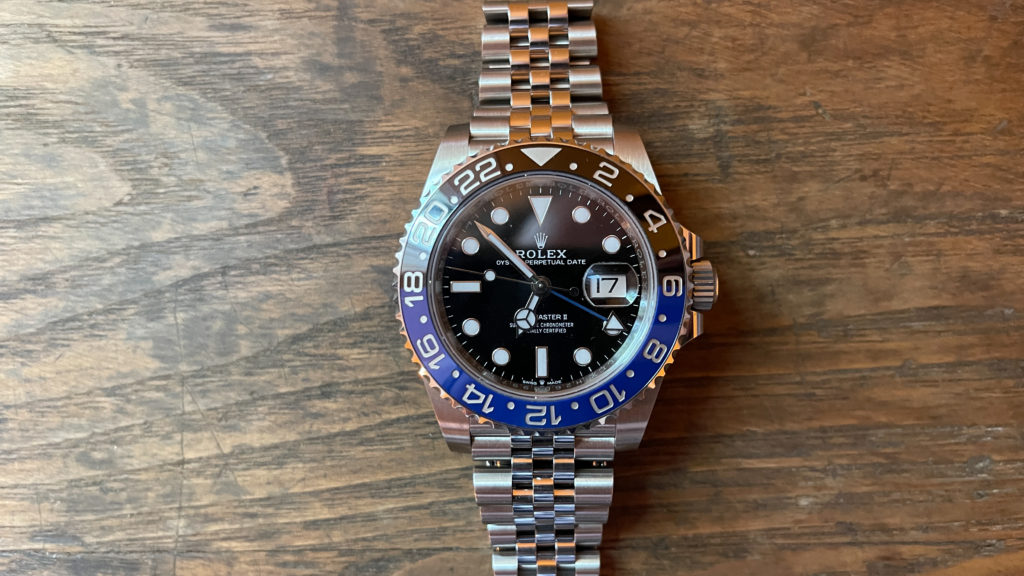 One thing to remember about watches like the Rolex GMT-Master II is that their appeal and style are timeless. Their size is perfect for almost anyone, and they're wonderfully comfortable on the Oyster or Jubilee bracelets. Because they are so great, and because Rolex makes so few of them relative to demand, it can be difficult to get your hands on one. Thankfully, DavidSW always has plenty in stock in all colors and case materials.