Every watchmaker has core models that seem to define their brand. For Rolex, it's the Submariner and for Omega, it's the Speedmaster. Vacheron Constantin has the Overseas, and in recent years, the watch has become one of the most sought-after and hardest to find models on the market.
Vacheron Constantin redesigned the Overseas in 2016, but the watch's attitude and exquisite design remained in place. The Overseas can now be had with several complications, such as a tourbillon, a perpetual calendar, moonphase, and chronograph.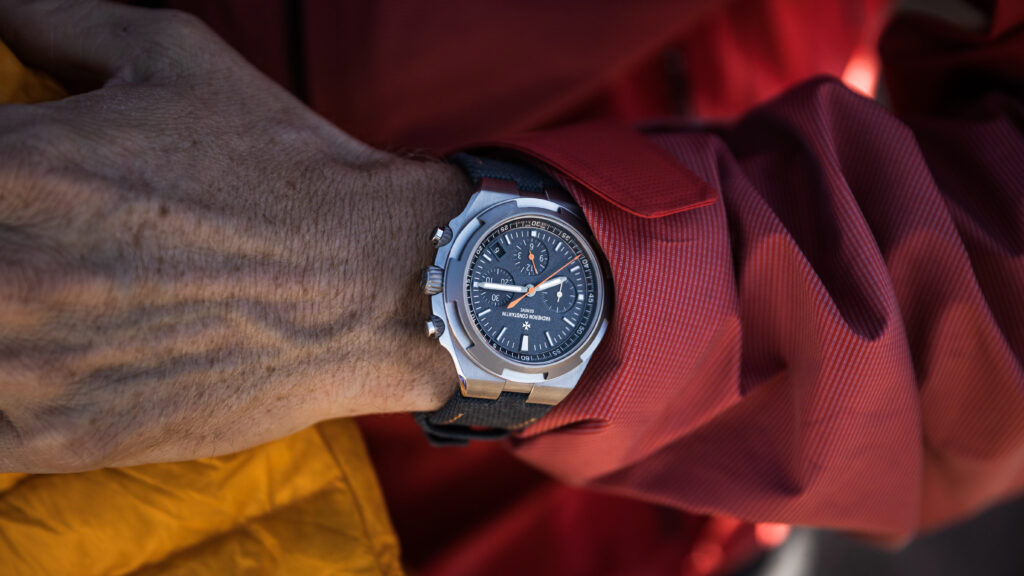 As many companies do, VC also offers the Overseas in a variety of metals. The classic comes in stainless steel, which works well with the Overseas shape and design. Other metals include lightweight titanium, pink gold, and a two-tone gold/stainless combo. The Overseas is also available with diamond encrusting and with a variety of dial colors.
It's true that the Overseas is far from the cheapest watch you can buy, but its flexibility means that it can easily replace two or even three watches in your collection. VC sells the classic Overseas on a bracelet, but the watch also comes with leather and rubber straps for the ultimate in wearability. Making the process easier is VC's excellent quick release system, which allows the wearer to change straps in moments and without tools.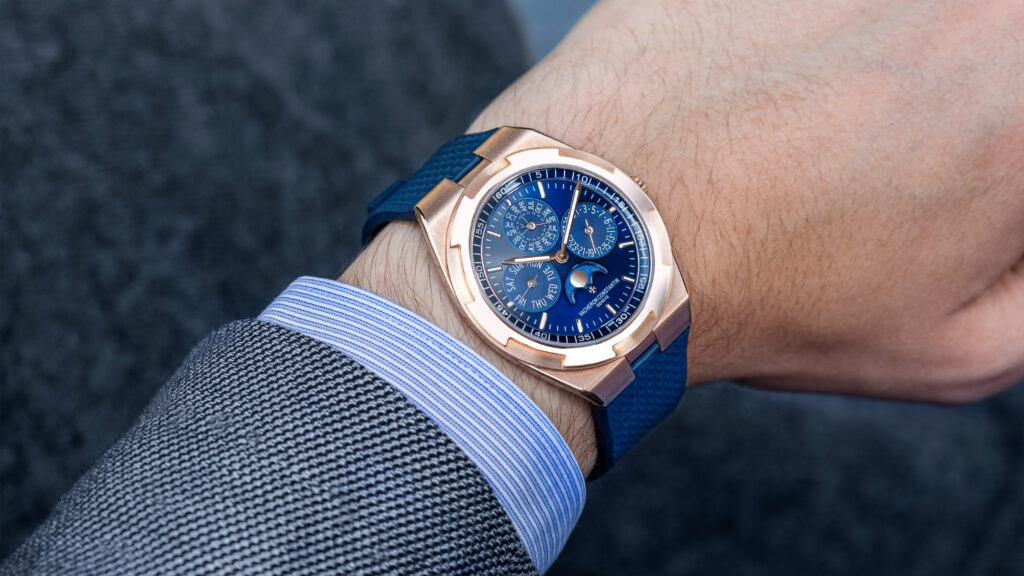 The latest Overseas date models feature VC's 5100 movement, which comes with a 60-hour power reserve, 37 jewels, and 28800 vibrations per hour. The beautiful movement is displayed under a transparent caseback to show off VC's high level of hand finishing and its dedication to highly decorated internals. The movement sports 172 individual parts, and all of the visible bits look to have been scrutinized and finished to the highest degree.
If you're looking for a Vacheron Constantin to complete your collection, there's no easier place to start your search than here at DavidSW. We frequently have the latest versions of the Overseas, as well as many others, making it easy to find the model you want.