Tudor made big strides in 2021 with new versions of its Black Bay Chronograph, but it's a path that was already well worn by Zenith. The company is credited with some of the world's most innovative and groundbreaking chronographs, so its move to include super high-tech and complicated features in its 2020 Chronograph Sport release surprised no one. 
Zenith knows a thing or two about chronographs, having developed one of the first automatic winding chrono movements in the late 1960s. After all, the Zenith El Primero movement powered the Rolex Daytona for years before it got an in-house unit from Rolex itself. The Chronomaster Sport is the first watch to use Zenith's new 3600 movement, which has been upgraded over the previous 400 movement. It uses trick engineering that allows it to track 1/10 of a second increments, and does so in a way that doesn't seriously impact the accuracy or normal functioning of the watch.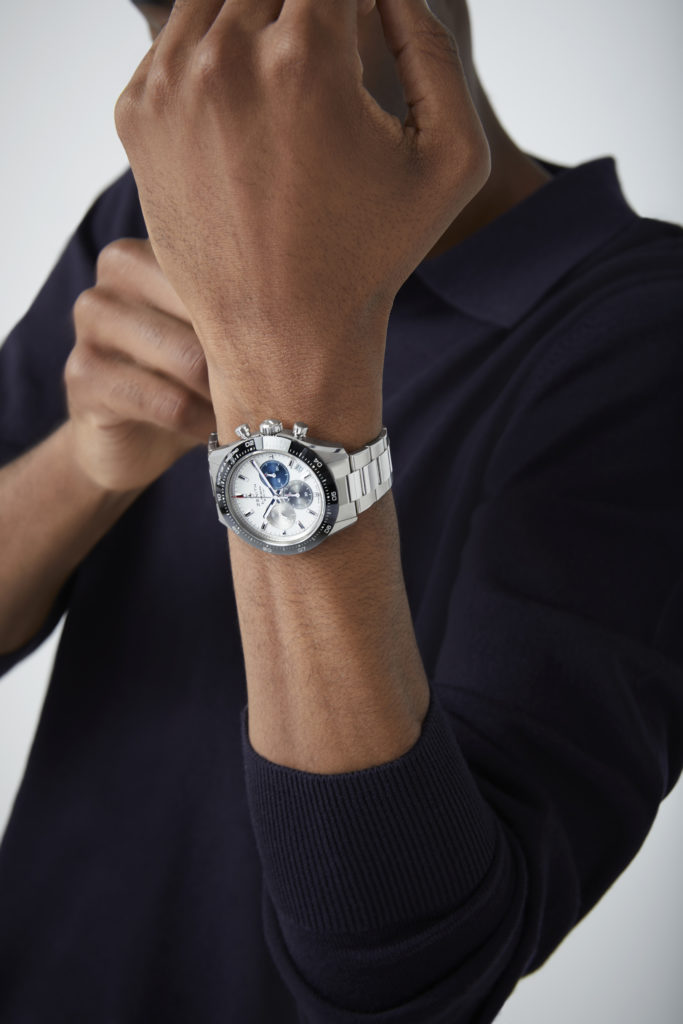 It's hard to look at the Chronomaster Sport without thinking that it's awfully similar to the Rolex Daytona, but there's more going on with the Zenith than that. Yes, it features a ceramic bezel, and yes, it can be had with a white dial, but the overall feel and profile of the watch are quite different from the Daytona. The Chronomaster Sport is sharper and feels more decorated than the Rolex, and the addition of a date complication makes the Zenith objectively more useful on a daily basis.
On paper, the Zenith is equally impressive. Its detailed case is capable of up to 100 meters of water resistance, the movement carries a 60-hour power reserve, and again, the date window is useful for a daily-wear watch. The 41mm case is brushed up top and polished down each side, which creates a shape that catches the light and gives the watch a real depth that it doesn't have from physical thickness.
The Chronomaster Sport can be had on a bracelet or strap and looks great on either. It's one of those watches that pulls off a leather strap as easily as it does a stainless steel bracelet. The bracelet's center links are polished, giving it an upscale look, but the Chronomaster Sport is also capable of dressing down on the Zenith-made rubber strap. Depending on the dial color, the strap can be blue or black, either of which matches the watch's three-color dial nicely.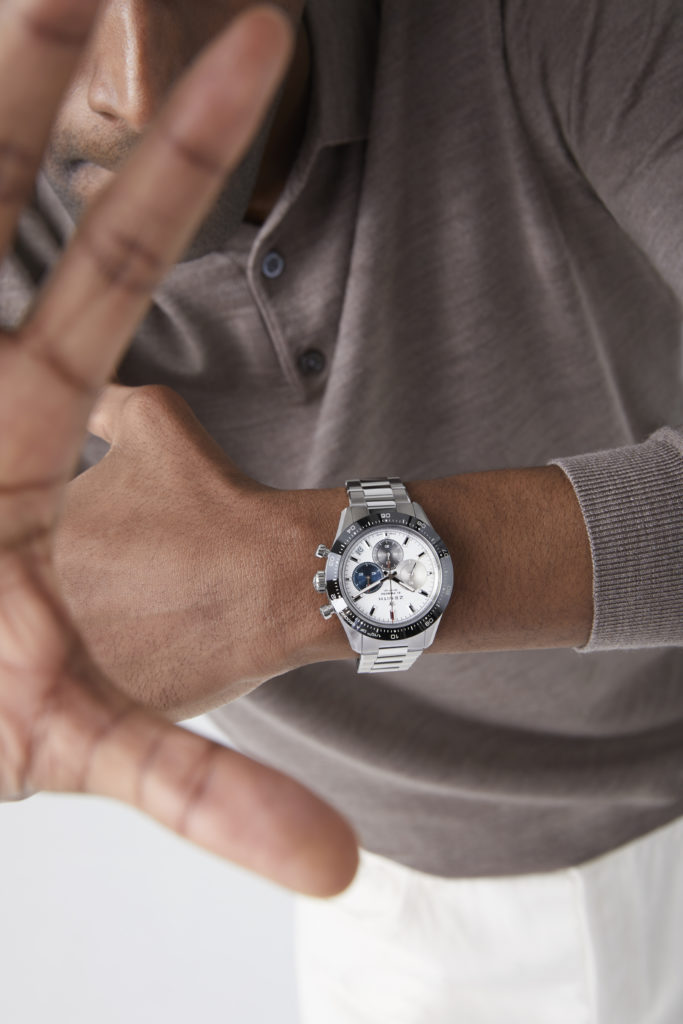 The Chronomaster Sport is a strong watch from a strong watchmaker, and shows that new technologies are alive and strong in the mechanical watch world. As the chronograph company, Zenith knows how to build a watch, and the Sport is a great example of that the watchmaker isn't done innovating.