Breitling is a brand that brings unique timepieces with striking designs to the table, but not everyone keeps up with its newest releases. Though it has rolled out several new watches for 2021, one of the company's 2020 releases is what we're here to talk about. It's the Breitling Chronomat.
The Breitling Chronomat first made an appearance 80 years ago, and has been one of the company's best-selling watches ever since. The watch got a serious overhaul in 2020, which brought a completely new design and modern style that harkens back to its origins while standing firmly in the present. Its functionality, movement, and design are all ready for the modern age and will remain that way for some time to come.
Here's why we love the Breitling Chronomat.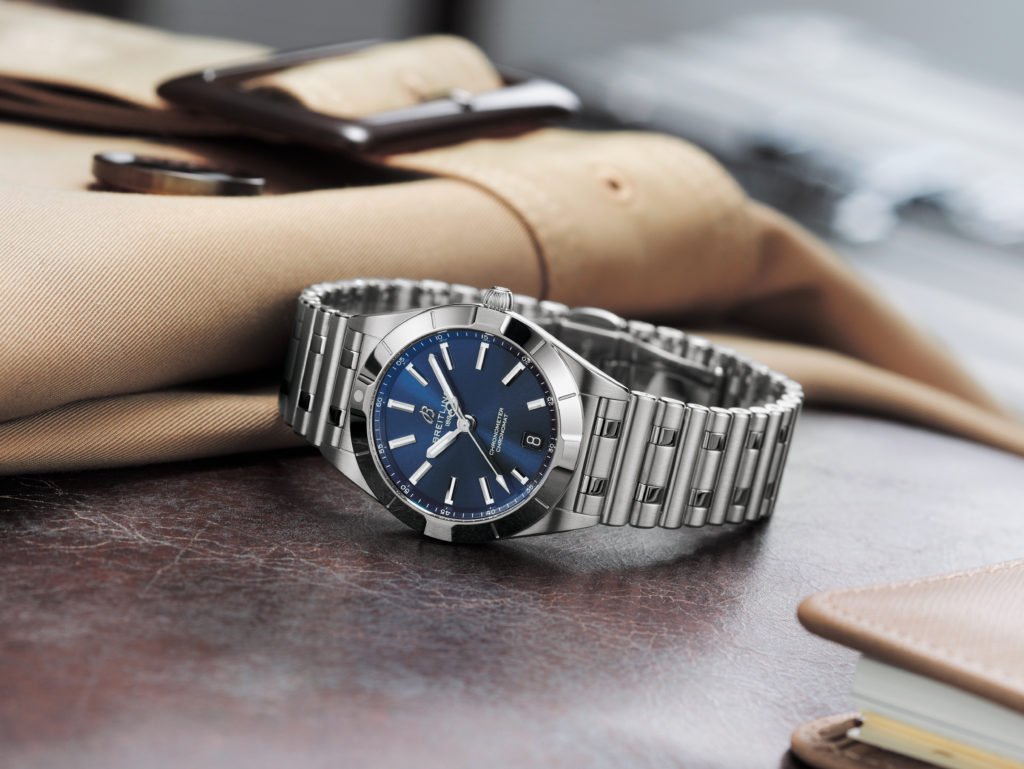 Solid Redesign
The Chronomat got a complete overhaul in 2020, which brough a totally new case design, a unique new bracelet, and new dial colors. The case checks in at 42 mm wide and just over 15mm thick, and offers a water resistance of 200 meters. The net effect of these changes is a watch that feels solid and imposing but not uncomfortable. Breitling straightened the Chronomat's lugs, which is a throwback to the original versions of the watch.
Huge Level of Variety and Choice
Variety is the spice of life, and the Chronomat lives that philosophy. Breitling offers the watch in stainless steel, stainless with 18k red gold, and solid red gold. The bracelet is either stainless or two-tone with stainless and red gold. The unique "bullet" shape bracelet links are a call back to the bracelets of Breitlings from the past. The small links make the bracelet comfortable and help the Chronomat stand out on the wrist.
Adding on to those choices, the watch can be configured with several dial colors, including silver, green, blue, black, and others. As with other Breitling watches, there's a Bentley special edition that features a special green dial.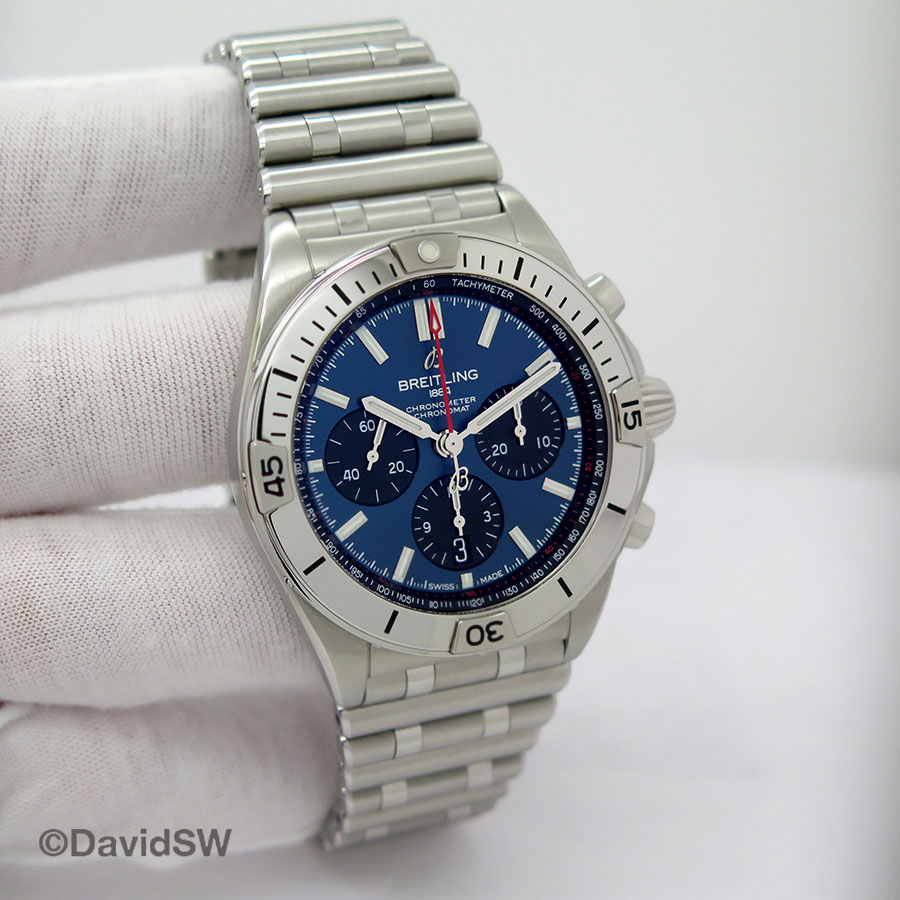 Great Movement
The trusty B01 movement is a solid workhorse that offers a solid power reserve and COSC certification. Many watches powered by the movement feature a display caseback to show off its beautiful design, which is a characteristic that the Breitling Chronomat thankfully carries. Not only does it save a tiny bit of weight on the already chunky watch, the sapphire caseback opens a window to the movement, which is mesmerizing with the chronograph functions in play.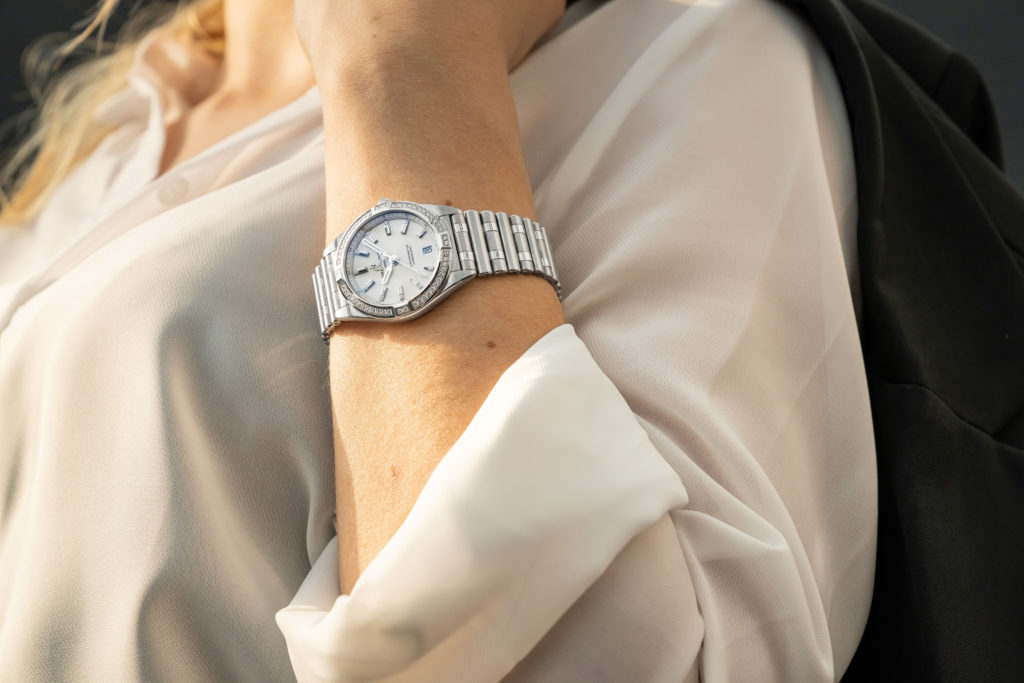 Value
One could argue against watch depreciation, but in many cases, it can help buyers get a great deal on a high-end timepiece. Breitling's watch values don't drop like a stone on the second-hand market, but they do fall far enough to become approachable. With prices hovering in the $5,000-$7,000, the new Chronomat is a solid value that stands up well to more popular watches from Omega and Rolex.