In the Rolex catalog, the Oyster bracelet is king. Sure, there's the jubilee and amazing President bracelet on the Day-Date, but the tried-and-true Oyster can't be beat. If metal bracelets aren't your thing, however, Rolex makes something completely different, and (depending on who you ask) just as good. The Rolex Oysterflex is a unique rubber bracelet made especially for a handful of models in the company's catalog. Let's take a closer look at what they are.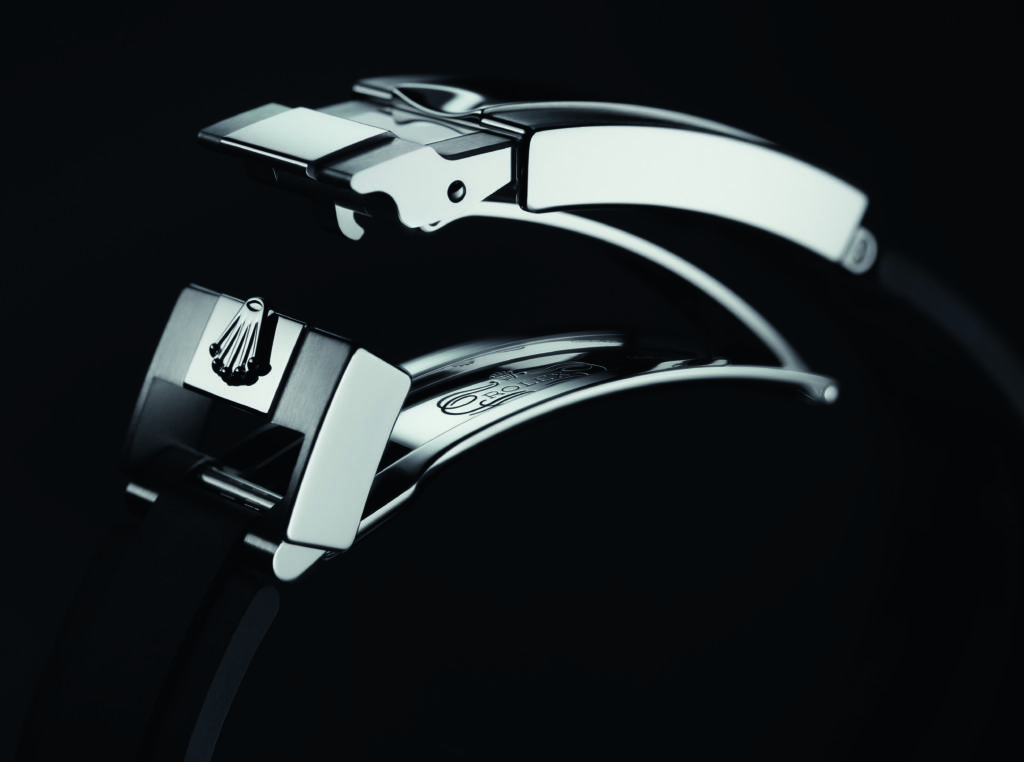 Like everything Rolex does, Oysterflex is as much about naming and marketing as it is as about the product itself. Oysterflex bracelets are essentially the best rubber watch bracelet you can buy combined with the security and most of the longevity that a metal or high-quality leather bracelet has. Inside the Oysterflex, Rolex placed what it calls a "superelastic metal blade," which gives the Oysterflex its flexibility and durability to look great and perform for the long term. They also help give the bracelet its shape, which is intended to be close to the natural curve of a human wrist.
Padding has been added inside the bracelet to make it soft and wearable for long periods of time. Closer to the case, the bracelet is more padded and the shape tapers down as it nears the clasp. The clasp itself isn't a traditional buckle-style closure system like we see in most watches with rubber or synthetic bands. It's still an Oyster clasp with Rolex's famous easy link system that allows the wearer to adjust the bracelet in and out by around 5mm.
Before we get too carried away hating on rubber watch bracelets, keep in mind that Rolex designed the Oysterflex with ultimate quality in mind. The bracelet is not just made of rubber. It's a high-density elastomer, which is far more common in suspension bushings in high-end cars than it is on a watch. It sounds high tech because it is. Rather than the lint- and hair-gathering silicon bands that come on smartwatches, the Rolex Oysterflex remains clean for all-day wear.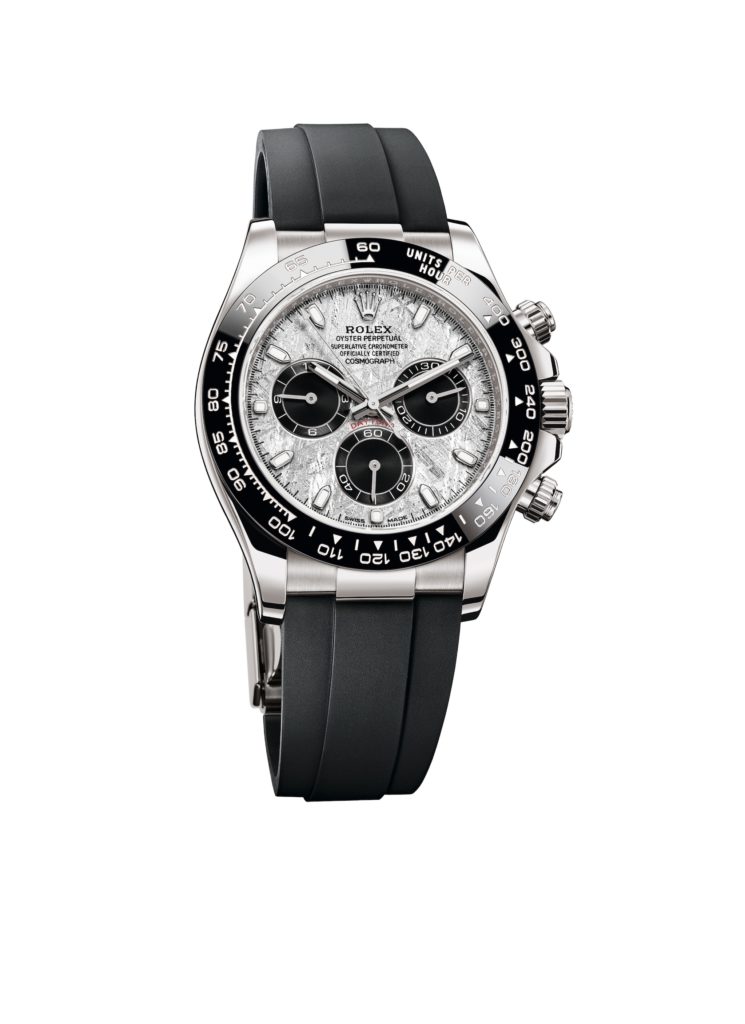 Currently, you can find various versions of the Yachtmaster, Sky-Dweller, and Daytona on a Rolex Oysterflex bracelet. Rolex has only made these watches with precious metals, however, so we're sorry to dash your hopes of a stainless steel watch with an Oysterflex bracelet. 
If you're looking to find an Oysterflex-equipped Rolex, they aren't hard to find. Be aware, though, that their precious metal construction and Rolex's overall desirability means that you'll likely pay top dollar to find one. If you can swing it, though, it's worth the stretch. These bracelets have to be seen and held to be believed, and make Rolex's sports models even more special.