Many people know that Zenith was the first to develop an automatic-winding chronograph movement, but the story is far more interesting than that. The El Primero movement is an icon in the watch world, so let's take a quick trip down Zenith history lane. Regarded as one of the most important developments in the watch world, the El Primero debuted in 1969 with automatic winding and chronograph functionality. Until that point in time, others had tried, and failed, to incorporate both functions into a wristwatch. Zenith was able to overcome the challenge with the El Primero, which featured 36,000 vibrations per hour. That configuration allowed it to measure elapsed time down to one-tenth of a second and made the movement a legend in the watch world. It's also worth noting that Breitling/Heuer and Seiko were all hard at work on their own chronograph movements at the time.
Zenith's efforts with chronograph movements were so highly regarded that Rolex contracted the company to produce the movement in its Daytona. That relationship continued for three decades and produced some of the most iconic Rolex models to date. 
During the quartz crisis of the 1970s, Zenith announced that it would stop production of all mechanical movements in favor of the newer battery-powered technology. The watchmaker sold its tooling for salvage and scrap, but a man named Charles Vermot, one of the El Primero's creators, made a decision to try and save the El Primero from certain doom. Once the company made its announcement, Vermot hid machinery, tools, and more for almost a decade, along with documents related to production of the movement.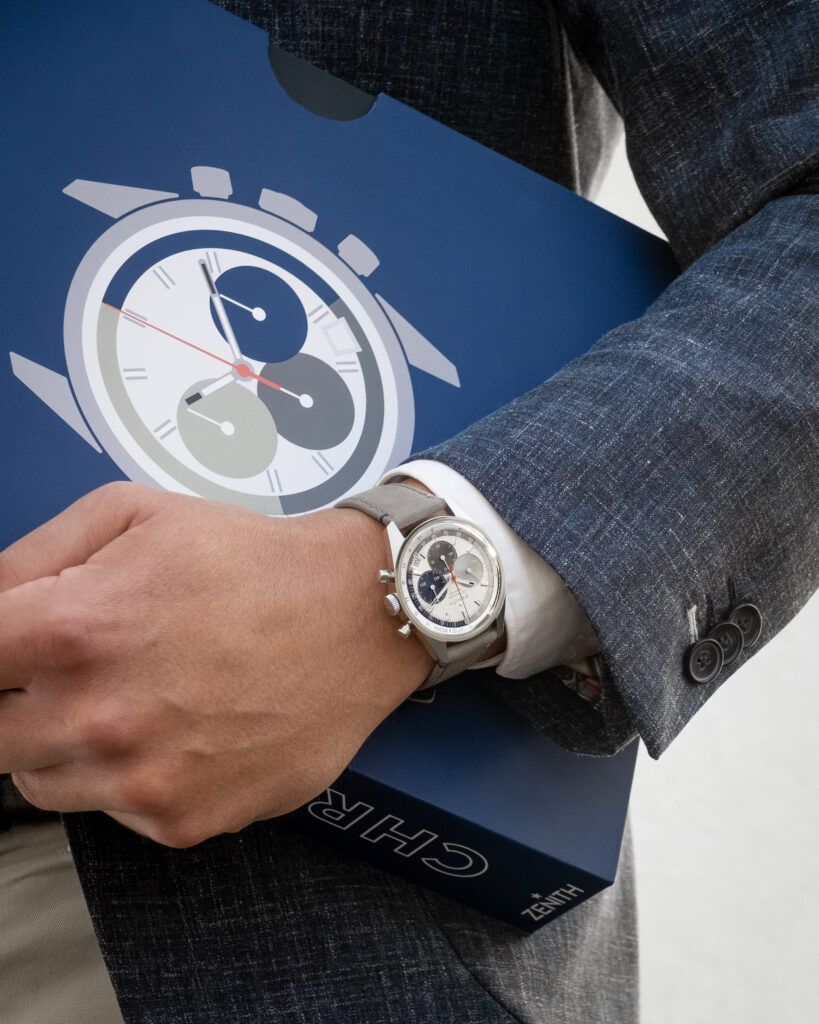 In the 1980s, Zenith brought the movement back, and Rolex aided its rebirth with the popularity of the Daytona. In 1999, luxury group LVMH purchased Zenith, where it remains today. The company catalog is packed with El Primero-powered watches today, including throwback models and advanced sports models with ceramic bezels.