Rolex makes a variety of steel watches, each of which was developed with a purpose in mind. The Submariner and Sea-Dweller are for diving, the GMT Master models are for pilots or people who travel across time zones, and the Explorer is made for, well, explorers. One underrated and under-appreciated model also has a purpose, though it was originally intended for a much more targeted and unique audience. The Rolex Milgauss features interesting polished and brushed surfaces, funky dial colors and crystal options, and the ability to withstand serious magnetic fields.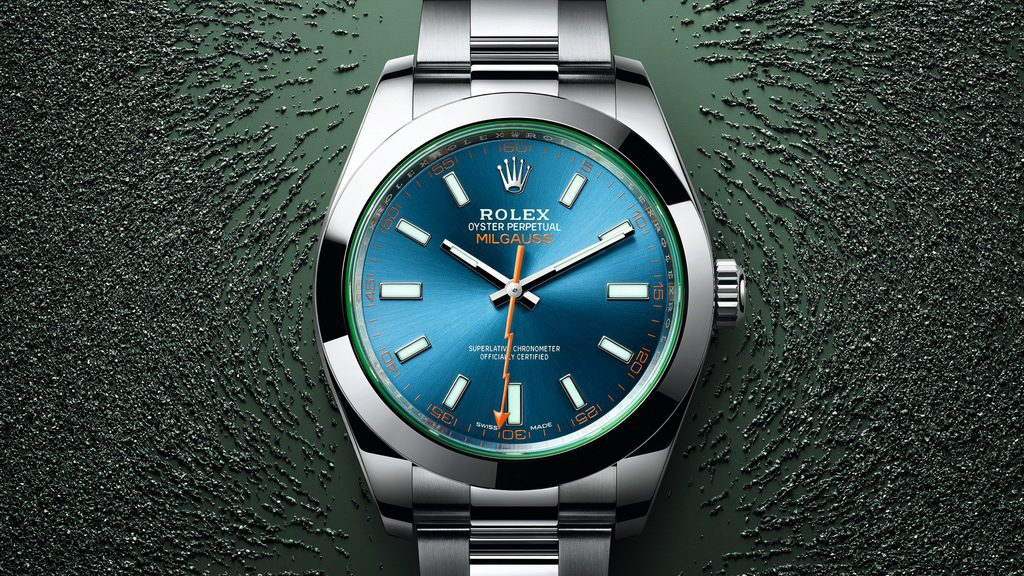 Originally created as a tool for people who work in research facilities, hospitals and power plants, the Milgauss was designed to withstand magnetic fields up to 1,000 gauss. After working in environments where equipment can generate strong magnetic fields, people sometimes found that their watch movements were damaged or destroyed, so there was a need – however small – for an anti-magnetic watch.
Rolex took the original Milgauss to CERN, or the European Organization for Nuclear Research to test its ability to withstand magnetic fields. The watch's name comes from the French words for thousand, which is "mille" and gauss, which is the unit of measure for magnetic fields.
The Milgauss has always had a funky design, dating back to the very first models in the series. Honeycomb dial patterns, unique hand shapes, and a dramatic lightning bolt seconds hand were defining factors for the watch. The Milgauss has never been Rolex's most popular model, and was discontinued in 1988 due to slow sales.
In 2007, Rolex revived the Milgauss as a six-digit reference and offered it with a black or white dial. An anniversary model with a black dial was also offered that featured a unique green sapphire crystal. Another version of the 116400 GV, or glace verte (green glass in French) was released in 2014, this time with a vibrant blue dial.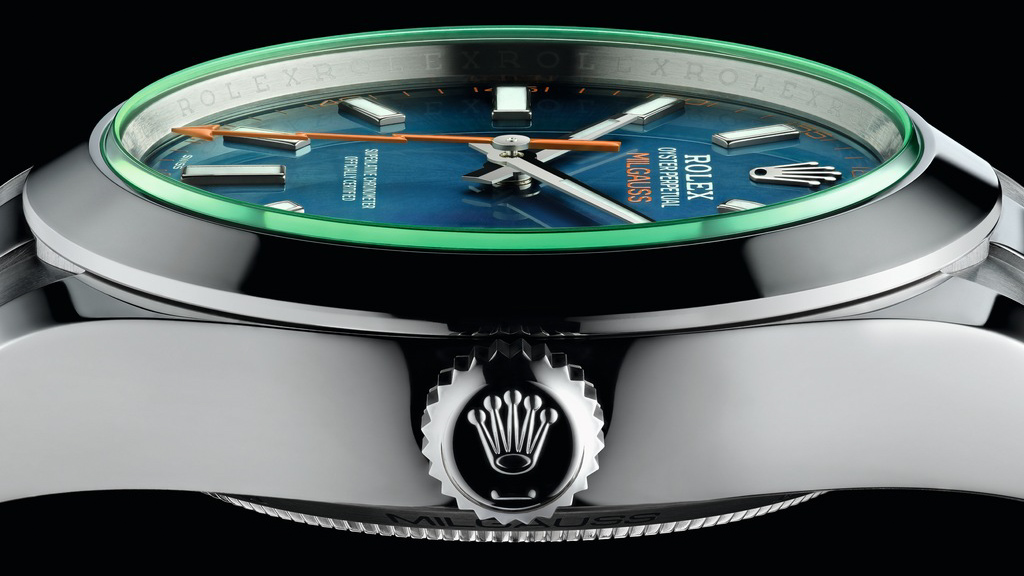 No matter which version you choose, you'll be getting one of the most unique and quirky models ever offered by Rolex. The current 40 mm size and striking dial features make the Milgauss a real head turner, but it's got enough classic Rolex DNA to be an instant collectible.